The Yak is a fan made animal that resembles a cow covered in hair. If it's added, it will be one of the prey animals, like the horse, deer and the rabbit. the eyes on it are derpy eyes. The yak can be bought for 1000 gems.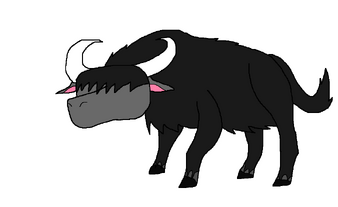 Actions:
:play: It rears up on its hind legs and goes down, as if worshipping something.
:sleep: Similar to the panda.
:sit: Similar to a wolf's.
:dance: Does the same play action, then it hops up and butts through the ground.